Shariah Compliant Investing
"Shariah compliant investing meets the requirement of Shari'a law and Islamic finance by purifying prohibited income (such as interest) and avoiding prohibited industries (such as alcohol, gambling, pork products)."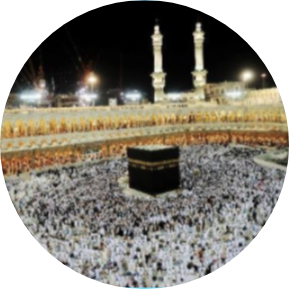 The Company is intended to permit and facilitate the Shari'a-compliant investments.
The Company intends to purchase revenue-producing commercial and residential real estate properties. Commercial properties may include shopping centres, malls, multi-tenanted business parks, light industrial buildings or other industrial properties. Residential properties may include apartment buildings, condominium units or townhouse complexes. We focus on identifying undervalued properties in geographic high demand markets with population growth, household income growth and investment in infrastructure development. We provide quarterly cash flow while preserving the Company's capital and enhancing income and capital gains.
Our primary focus is on commercial properties for Shari'a-compliant investment as they typically offer an attractive cash yield and a diversified tenant mix with a reduced lease renewal exposure.
By identifying real estate opportunities that can be structured as Shari'a-compliant we believe we can improve investor choices, participation, yield and long term capital appreciation.
Shariah Investment Objectives
(a)  to provide a shari'a compliant investment in a diversified portfolio of high-quality commercial (including shopping centres, strip malls, mixed-use business parks, light industrial and retail properties) and multi-tenanted residential properties with positive cash flow;
(b)  to provide a Shari'a-compliant opportunity to enhance the Company's return on capital and the investor's yield;
(c)  Enhance long-term growth of wealth through improvements to our properties and increases in rental rates;

One Community, One Future
© 2021 cdnsukuk • Terms • Privacy Statement